The Island Finance Forum is an annual event that gathers regulators, financiers, and senior policymakers to offer novel solutions for sustainability, economic recovery, and growth by addressing the financial challenges that particularly impact island communities. The Forum took place virtually this 14-15 April 2021.
A similar event hosted by Island Innovation, the Virtual Island Summit, occurs annually in September and attracts over 10,000 attendees.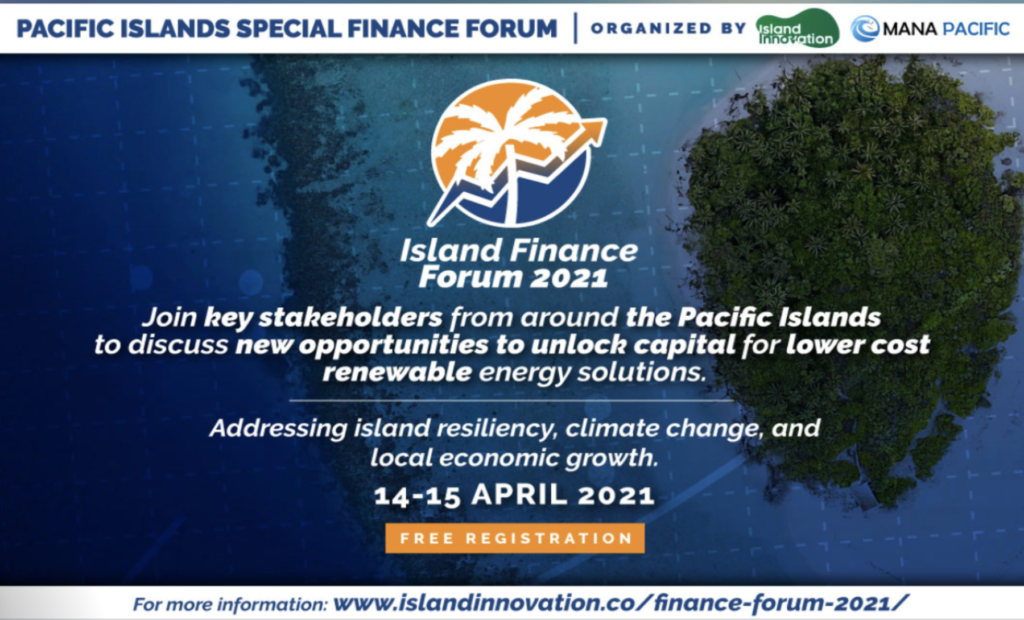 This year, Mana Pacific partnered with Island Innovation to sponsor an exclusive roundtable event where a range of stakeholders of different backgrounds were brought together and engaged to share insights and discuss the challenges they experience developing and maintaining energy resilience throughout the Pacific.
With moderators guiding the discussion, participants co-created tangible and actionable solutions that addressed the Pacific's resiliency needs. This event was an opportunity to catalyze further productive collaboration and relationships between attendees. It was hosted using Island Innovation's web-based application, Remo, which engaged participants in an interactive and collaborative manner.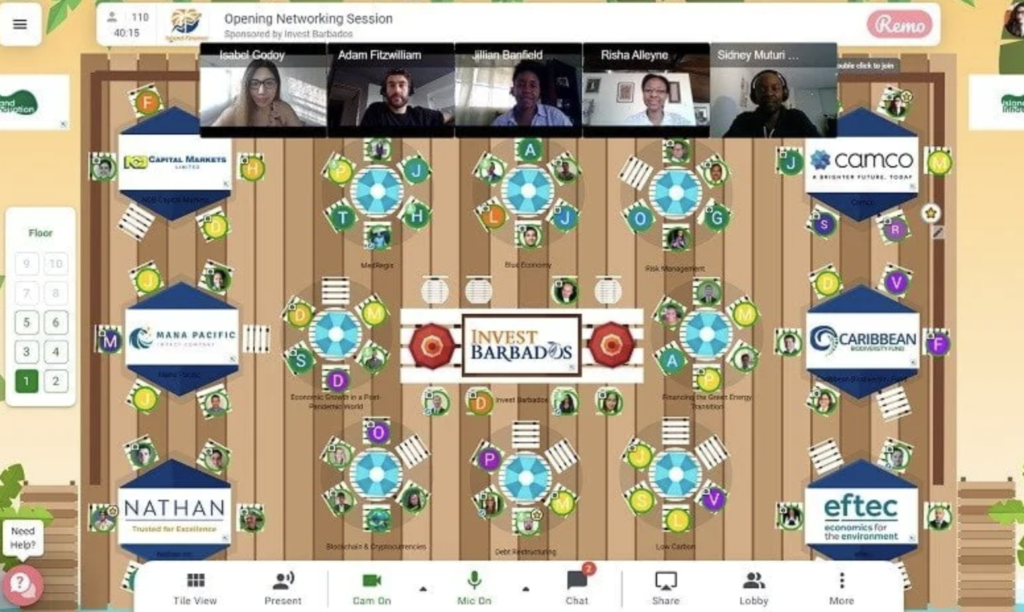 This February 2021, Mana Pacific concluded its first of four preliminary focus group discussions and working sessions as a build-up to the grander Pacific Roundtable. The first session unified Pacific Power Association utilities, manufacturing companies, and other stakeholders to express challenges related to procurement, supply chain logistics, and systems standards. Keynote remarks were provided by Mr. Tom Tansy, Chairman of the Sunspec Alliance. Participant feedback from these focus groups was distilled into critical questions and topics explored at the Pacific Roundtable event.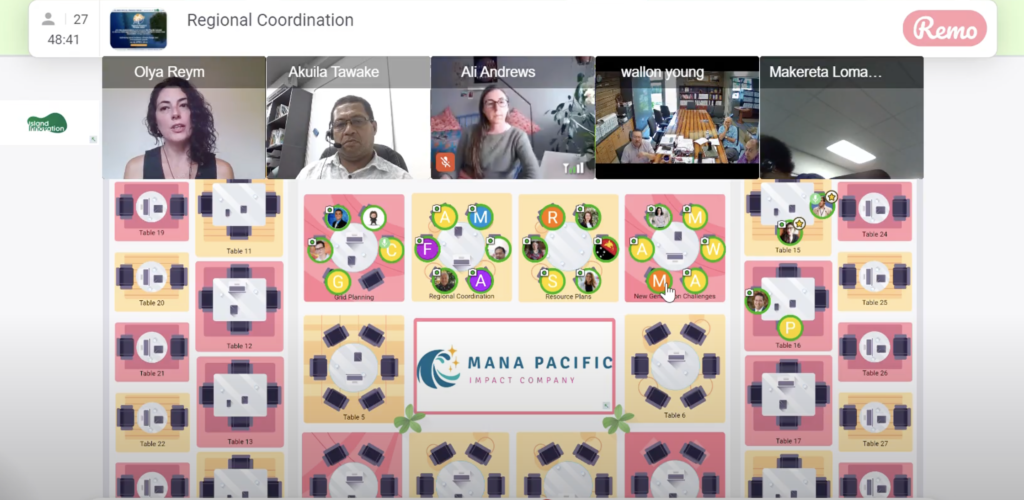 More about the host: Mana Pacific is a social impact company and sustainable business corporation based in Hawaii that develops renewable energy projects across the Pacific Island Countries and Territories. Their mission is to accelerate renewable energy independence utilizing aggregation approaches that streamline the traditional development cycle, create economies of scale, and mitigate risk.
Bringing renewable, reliable, and resilient power to the Pacific is a monumental challenge. Mana Pacific hosted this roundtable with the intention of first understanding the long road ahead from a wide variety of perspectives. The Roundtable event was a significant opportunity for participants to both contribute their specialized expertise and learn from others. For more information about the Roundtable and the Finance Forum, read the Island Innovation Finance Forum 2021 Report.