Board of Directors Announcement
The Mana Pacific Board of Directors Elects New Board Member,

Ambassador (ret.) Frankie Reed
KIHEI, HAWAII (July 21st, 2022) – Mana Pacific Board of Directors is pleased to announce the election of Ambassador Frankie Reed as a new Member of the Board of Directors. "I am pleased to welcome Ambassador
Frankie Reed as a new Board member," said MK Merrigan, Chair of the Mana Pacific Board of Directors. Mana Pacific CEO, Joe Reed, who has no relation to Amb. Reed, added "Amb. Reed brings extensive experience in international relations, Pacific Island culture and traditions, U.S. Government foreign service, business leadership and growth. On the heels of the new Senate bill urging three new US embassies in the Pacific, and greater US involvement in the region, Amb. Reed's experience is not only essential, but timely." 
Amb. Reed was the former Deputy Assistant Secretary in the East Asia and Pacific Bureau with the U.S. Department of State. She also served as Ambassador to Fiji, Kiribati, Nauru, Tonga, and Tuvalu. She was the Deputy Director in the Office of Australia, New Zealand and Pacific Island Affairs. Additionally, Amb. Reed was the Deputy Chief of Mission in Apia, Samoa.  
Ambassador Reed provided the following statement: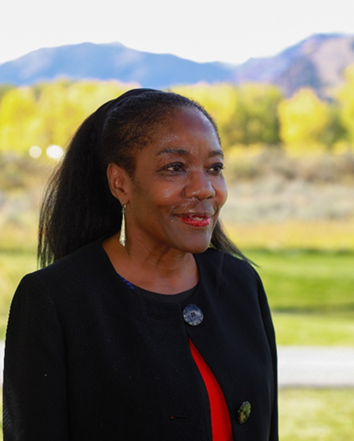 I am very pleased to accept the invitation to join the Board of Directors of Mana Pacific and look forward to supporting its efforts to accelerate island resiliency and energy independence in the Pacific Island Countries and Territories.
In adding my voice to the ambitious project to enlist signatories to "the Moana Pledge," I recall my initial thoughts. "This (the technical side) is not my area." Yet, I have spent much of the last 25 years in just this part of the world, beginning in the 1990s when I left Washington, D.C. for Pohnpei, Federated States of Micronesia (FSM) to spend two months in preparation for the South Pacific Forum. I took my young daughter who delighted in joining the local kids in swimming in waterfalls — summer camp. I returned to the South Pacific, Apia, Samoa, where as the U.S. Embassy's Deputy Chief of Mission, I worked with the South Pacific Regional Environment Program (SPREP).
I have been on the ground for many environmental events in which my island hosts have come to my aid. I was in Tonga when a tropical storm closed the airport for one week. Our Tongan hosts at a local hotel took care of our group until we could fly out to Fiji. When a cyclone hit Fiji, we traveled from the capital to the neighboring island of Savusavu to provide support for the residents, many of whom were American citizens. I returned to Samoa from Washington following a devastating tsunami and sat with the Australian Red Cross at the home of a friend, the former head of the Samoan Women's Association. An able athlete, she climbed a coconut tree to escape the tsunami waves while she watched her house and car wash away.
Having just finished a project with a group of meteorologists and stakeholders on early warning systems in Palau, the Marshall Islands and FSM, I was reminded that the impact of devastating climate occurrences will make these issues "your area". 
I look forward to joining Mana Pacific in working with a part of the world that I have long considered to be in the forefront in confronting climate challenges.